Classes for dogs and their owners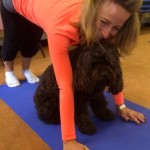 Wednesday and Friday Cardio-tone classes are for dogs and their owners! Our best behaved student is Florry pictured this morning with her hard working owner Kirstie! Well done to you both….
Retreat to Ibiza in October
Details of SWYogas next retreats to Ibiza in October 2015 and Thailand in January 2016 will shortly be released – watch this space!
Reunion in Kaosarn restaurant
SWYoga had a reunion in Kaosarn restaurant Battersea on Thursday 4th March – lovely to see so many of you there!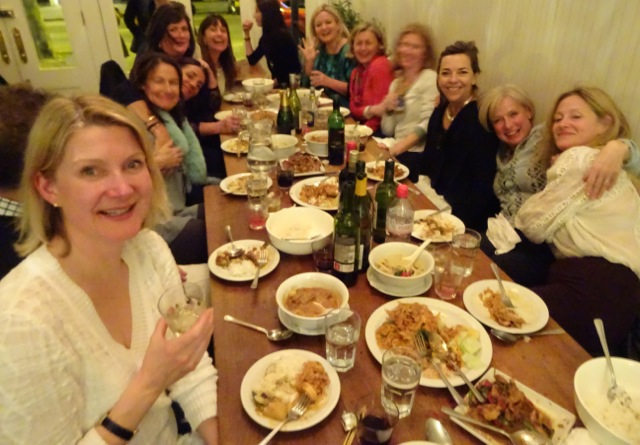 Hilary Jones – Bath 1/2 marathon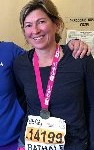 SWYoga is very proud of Cardio-tone class member Hilary Jones who has just completed the Bath 1/2 marathon in the wonderful time of 2hrs 4mins.  This was her first competitive race and she credits her Wednesday and Friday classes as having got her race confident and ready!  Very well done Hils!